Here's How Simpson Salute Came to Be
Here in the Tuscarawas Valley, "Simpson" has been a familiar name for many years. The original family company was Simpson Heating & Air. Through the years, the family acquired a number of different HVAC businesses with their own names and brands. Fast forward to 2021 when owner Chad Simpson took all of his companies (Simpson Heating & Air, Sugarcreek Heating & Air, A&L Heating and Cooling and Peterman Heating and Cooling) and merged them to form Simpson Salute.
Since rebranding, many people have asked us why we chose the image of a salute to represent our company. The answer is simple: respect. A salute is a gesture of respect that symbolizes trust, honor and integrity. These are the same values we want people to associate with our company after each and every service visit. We do not assume customers will trust us based on our longevity and experience in the industry. Instead, we understand that trust and respect are earned—and it shows in how we work. We invite you to learn more about our family business and what makes us proud to be Simpson Salute.
Our Mission
"To elevate our community both personally and professionally through the ongoing investment in tools, resources and people."
With so many heating and cooling companies in the area, why do people choose us? Learn more about how we stand out in the industry and what we do to deliver a better customer experience across the board.
With more than 70 employees and an average tenure of nine years, we work hard to treat our employees like the all-stars they are. If you're passionate about the trades and about helping others in the local community, we have the perfect career for you.
Nothing matters more to us than making people's lives better through our work. Hear what your neighbors have to say about their Simpson Salute experience. 
Based in New Philadelphia, we proudly serve the towns and communities across the Tuscarawas Valley from Dover to Sugarcreek.
We use our business as a platform to pay it forward and help those in need. Whether we're distributing toys to local families or sponsoring youth sports teams, we care about doing our part and helping anyone we can.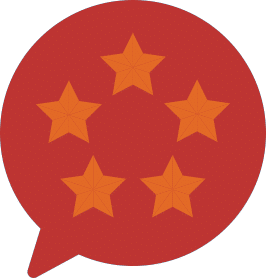 We're Earning Local Praise
See what your neighbors have to say about working with us.